Free web hosting? Customized URL? How to have an entire website with minimal cost.

The cheapest and effective way of protecting your pc from viruses/trojans/worms.

Learn why more and more people are being victimized by hackers/phisers. Learn how uncommon common sense can be.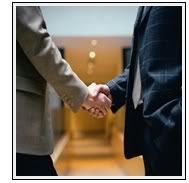 Xpect is a group of freelance programmers specialized in software and web development. Do you need a system for payroll? Do you need a complete website with or without maintenance? We are here to help you.

Xpect creates products that cater to the needs of a small business. We also have a wide range of products to offer. These products were designed for small businesses to help manage and grow customer relationships, make better business decisions, and streamline business operations.

At Xpect, we don't just build products, we also offer our cost-effective services. We make sure that our customers get what they pay for. We also take pride of our great service packages that offers great discounts.

Downloads are always available for customers and visitors. This gives them the first hand experience of what we have to offer.